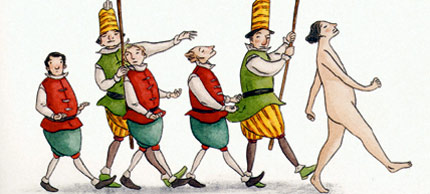 The last thing I ever want to hear or to admit is that I am irrelevant. I really hate that word – irrelevant. When I hear it, I connect it to my importance, my raison d'être. The word itself brings up a lot of triggers for me, and in preparing for writing this article, I did a lot of internal work. And … my feelings about being irrelevant is … irrelevant!
The true meaning of the word irrelevant:  not connected or relevant to something.
What I experience before, during, and after any client interaction should have no relevance to my customer's experience of our interaction. My internal messaging is not relevant to my work that is customer facing.
How many of these statements fit something you have said or thought the past several weeks?
"I have two jobs, so I don't have time to [fusion_builder_container hundred_percent="yes" overflow="visible"][fusion_builder_row][fusion_builder_column type="1_1″ background_position="left top" background_color="" border_size="" border_color="" border_style="solid" spacing="yes" background_image="" background_repeat="no-repeat" padding="" margin_top="0px" margin_bottom="0px" class="" id="" animation_type="" animation_speed="0.3″ animation_direction="left" hide_on_mobile="no" center_content="no" min_height="none"][fill in the blank]!"
"How can I get that tire fixed on my car before it blows out on me on the highway?"
"I spent three hours with [name of client] and he still doesn't get it!"
"My employee lied to me about [fill in the blank] and then quit, so I have to do his work now!"
"Oh, oh, here comes [name of client] again, I am going to waste another hour of my time!"
"I'm not getting more new clients because I don't have time to market with all the hours I have to do [fill in the blank]!"
"Man, I have no energy with these allergies!"
These are real statements. I heard them. (Some of them I thought.) All of them state a truth, don't they? Guess what? Even if they are true, they don't matter. All of it is hogwash.
As my coach at my gym would say, "You want me to hand you a straw [because your life sucks so much!]?"
Time to Get A New Wardrobe, Emperor!
When I allow myself to dwell on my own personal emotional drama in a client facing situation I am only participating in self deception. I might as well be the Emperor in Hans Christian Anderson's tale, "The Emperor's New Clothes." My belief that any of my life matters to you is like the Emperor believing he was wearing the most perfect, magnificent clothes parading around his kingdom when in fact he was totally naked. The only thing that was true and relevant was his belief. His belief was so strong it had power over his most trusted advisors and his kingdom. It took the pure innocence of a child that broke the spell of his belief. That innocence, that disconnection from the need to be relevant, to be affirmed, to be right was what it took to allow the truth to be seen by all.
That is the truth I offer you today.
In spite of your self, focus on the belief and experience of your customer and nothing else.
Focus On Your Customer and Reap The Rewards
Your clients' beliefs are all that should matter to you. The experience you offer them, the quality of service and product should reflect what they perceive as relevant. What they see, hear, and receive while with you is all that matters.
1. Turn the client's challenge into a valued strategy.
Take what you hear, what you sense, and turn it into an opportunity. You know the true value of what you offer. You know the boundaries of what you can do and what is possible. Honor that by directing your client's emotional challenges towards your relevant service or product.
For example, if your client believes she needs to create a new corporate web site to market her company in a way that her national sales force, which is divisive and uncooperative, will unanimously adopt, suggest highlighting members of that sales force to be focused in the marketing strategy, in their own words. Use photos and quotes from the sales force in the site's presentation.
2. Focus on the client's urgent need, the emotional need.
I recently was asked to step in to mediate a customer relationship issue for a business where an employee severely disappointed the customer in a training situation. Rather than apologize to the customer or acknowledge perceived mistakes made by the other employee, I took what I heard and turned it into a new learning experience for that customer. I became the best possible resource for that customer in the time I had and showed other possibilities that matched what I perceived to be the customer's underlying expectations. Without any words spoken, the customer realized partial responsibility for what happened with the first experience and admitted it at the end of our time together.
3. Never underestimate the power of proactive communication and your physical presence
It is always unfortunate to have to face the loss of an employee, but more tragic not knowing what the customer experience of that loss means. Will customers be loyal to your business, or leave with the employee?
You should never be out of touch with your clients and their experiences in your businesses. It is paramount to be visible and participate in your business with your customers and employees. Then, when the unfortunate happens, you can be the hero for the client rather than the victim of rumor. Remember, the customer experience is the only relevant factor, not you. Your experience has no relevance in the end.
If you and I are not aware of our clients' experience at all times, if we are not focussed outside of our personal emotional/mental arena while with customers, we might as well be standing naked in front of them believing we are fully clothed. That is a scary thought, isn't it?
Be Ye Not Self Deceived!
Let me know what you think … Please leave your comment below. I read all of them and personally respond. If you wish to receive email updates when I post something new, please click here and I will let you know when my next update is available![/fusion_builder_column][/fusion_builder_row][/fusion_builder_container]