What I am doing now
Updated Saturday, February 16, 2018
Loving my life here in the Raleigh-Durham-Research Triangle Park region of North Carolina. Taking myself to a higher level of consciousness and awareness.
Currently, I am focussing on these projects:
Building my leadership development & strategy consultancy
Expanding my public speaking offerings
Teaching seminars at NC State McKimmon Center
Beginning writing and publishing articles on my web site
My greatest joy here is Duke University Chapel.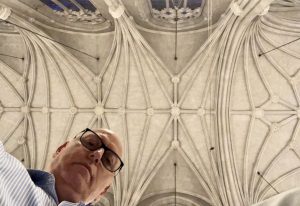 Now a member of the Duke Chapel Choir, and becoming a very active member of that community.
"If your heart tells you to do something, do it, or you are betraying your self."
These words, which are mine, are now resonating within me an my life more than ever.
My fervent belief is that every human being on earth is unique and has unique knowledge. I love to lead people to discovering their unique knowledge and to help them broadcast their uniqueness.
This page is inspired by Derek Sivers and the Now movement at http://nownownow.com